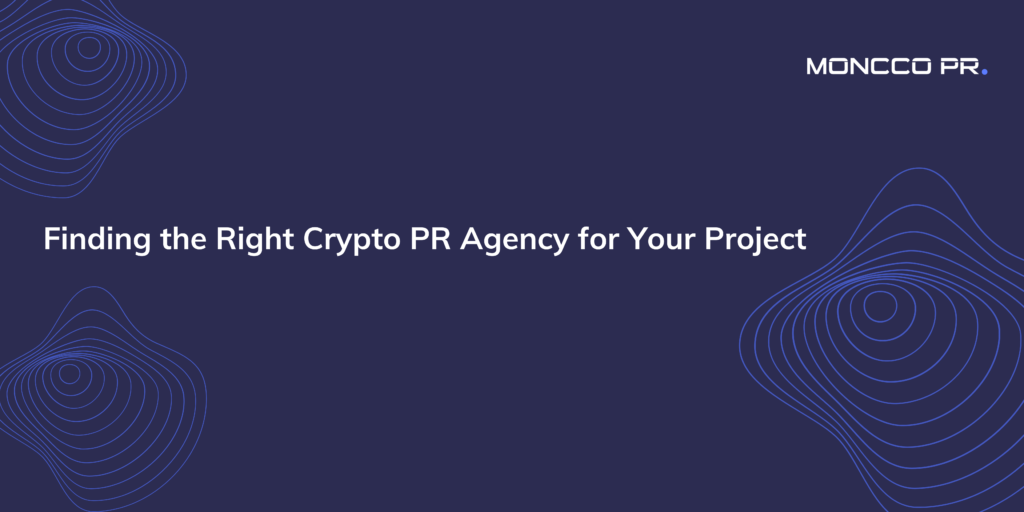 The world of cryptocurrency is many things- innovative, exciting, sometimes volatile, but one thing it is fast becoming is saturated. Currently, there are over 8,000 cryptos in existence and this shows no signs of stopping. 
The last decade of cryptocurrency being firmly embedded into the public's consciousness has meant that more people are launching crypto-related projects than ever before. The market becomes even more competitive when you factor in DeFi, NFT, and so on. 
This is why any entrepreneur launching a crypto project needs the right crypto PR agency behind them. 
In a market as competitive as crypto, your project needs to not only be featured in the best publications but also needs to be framed in a way that will catch the attention of the public. But you're an entrepreneur, your expertise is creating amazing crypto projects, not negotiating with editors and managing interviews. 
This is where the crypto PR agency comes in, handing all of this and putting your project in the best possible light. But how do you find the right crypto PR agency for your project, especially given how confusing the market is? 
Take the following steps: 
1. Search By Niche
The term crypto PR firm is a broad one in itself because there are so many types of crypto projects and the agency your choose need to match. So, seek out agencies by their sub-niche. Do they specialize in stablecoin? Utility tokens? 'Traditional' cryptos?
Make sure you chose an agency that is as close to your own project's sub-niche as possible to get the best results from people who have the expertise you will need.
2. Look at Previous Projects 
Before you consider any crypto PR agency, look at their past and current clients and projects, which will usually be listed on their website. What sort of projects have they worked on? Have these projects been successful? 
What sort of publications were they featured on? A good crypto PR firm will likely have several reputable projects and clients to boast of. Also, make sure that the clients they've worked on are similar to yours in terms of niche and size. 
3. Consider Their Services 
Crypto PR does not involve one singular act of putting out a press release but can involve a lot of other things including social media campaigns, interviews, and everything in between to craft an image for an upcoming project. 
Some crypto PR firms offer a full-service of all these for every project launch and some have packages that a business can choose from. To avoid any miscommunication, it is best to look through the crypto PR firm's website or send an email to find out exactly what you'll be getting.
4. Hop on a Call 
Sometimes the best way to know if a crypto PR firm is right for you is to simply speak to someone at the firm and see if they understand what your project is trying to do and have a solid plan on how to do it. 
Schedule a call with someone at the PR firm and discuss your upcoming project and what your needs are. You should be able to get an idea of whether or not you will have a good relationship with the agency and if they are right for you. 
Choosing a crypto PR agency is one of the most important decisions you will make when launching a new project. The right one can take it to new heights and the wrong one can make it crash and burn. If you keep the above tips in mind, you should be well on your way to picking the best one for you.