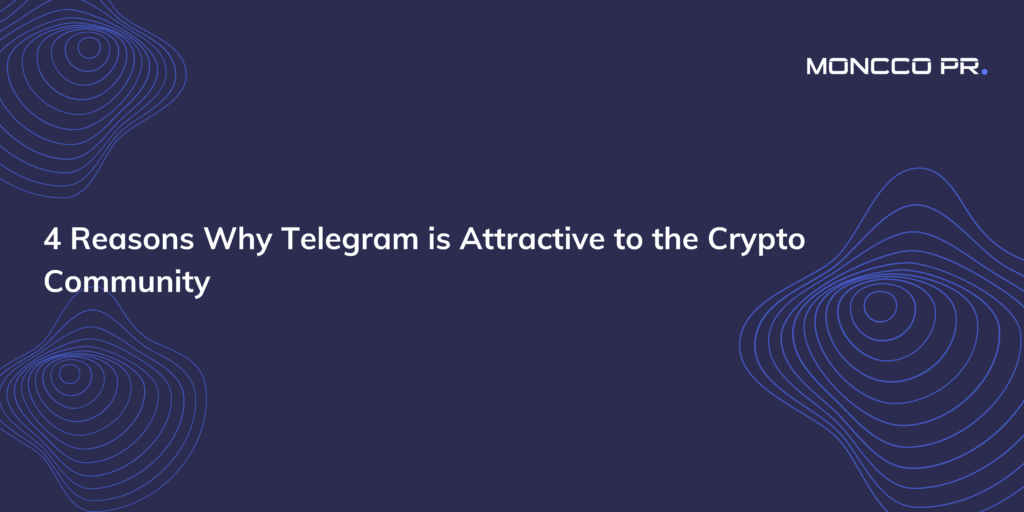 If you came across a promotional post for a blockchain or crypto-focused project, chances are that you would see some mention on a Telegram channel for the project. Whether the promotional post went up on Twitter, Reddit, Instagram, there is usually some mention of a Telegram page.
While social media is an unignorable part of marketing in the digital age, the crypto community seems to have a particular interest in Telegram, especially when compared to platforms like Reddit and TikTok. But why? What is it about Telegram that makes it so appealing to crypto projects?
The answer is that Telegram benefits a business like crypto in ways that don't quite apply to other industries. While we might not think of an encrypted messaging platform as the best platform for marketing, it has a few advantages for the crypto community.
1. Encryption
One of Telegram's top features is the fact that it is end-to-end encrypted, making it one of the most privacy-centric social media apps around. While most people in the internet age love their privacy, few communities value privacy much like the crypto sector.
First, consider the fact that blockchain, the tech that cryptocurrency is built on, allows near-absolute privacy for those who use it. This has extended to many blockchain-based products like DeFi. As such, a community that has privacy at the core of its values would be naturally drawn to Telegram thanks to its encryption offerings and the privacy it affords.
2. Direct Community Access
If there is anything to note about the crypto industry is that it is very dependent on its community when it comes to sharing information, making price predictions, and so on. While the use of social media like Instagram and Twitter are nice, it is easy for messages to slip through the cracks, especially depending on how the algorithm operates at a given time.
Telegram groups are essentially crypto group chats and for a project that has its own group, there is a guarantee that most if not everyone in the group will get the information. This sort of direct community access is invaluable when it comes to promoting crypto-focused products.
The engagement rates for those groups will much likely be higher than, say, a Twitter ad and that appeals to the community.
3. Easy Information Disbursement
Considering how much people tend to invest in what is a new form of currency, being able to disburse information can make or break a crypto project. This disbursement will involve answering questions from the community, putting out dedicated FAQs, and so on.
Few platforms make it as easy for the community as Telegram. Channels allow for the pinning of information which makes FAQs and guidelines easily accessible to anyone in the group. Responses from management to channel users are also publicly visible which lets common issues be resolved immediately.
For an industry that moves so fast and often needs quick responses to issues such as security and token launches, this easy information disbursement is key.
4. Community Signalling
As we've said before, the crypto industry is very dependent on its communities and Telegram groups can be a way to signal this. A Telegram group with hundreds or thousands of people will earn the trust of the wider community easily because it serves as a way for the public to vet the project and its interactions with its users.
For the crypto industry, this easy vetting process is invaluable.
Conclusion
The crypto industry seems to favour Telegram as a communication tool and community engagement platform, and for good reason. The features it offers to address the very specific needs of the crypto community and the ongoing relationship between the two will likely continue for a long time to come.